Testimonials
Lori B.
Our boxer is 12 and we have given him Exclusive brand dog food since they opened. Love the store, employees, and the overall experience. Nice to walk in and they know you by name.
Jack S.
Very friendly service, very helpful too.
Jennifer D.
Friendly and knowledgeable staff. Steve was very healthful and kind!
Faye C.
Great place, knowledgeable employees and nice owners!
Alexander S.
I rarely shop here, but have always been greeted and promptly assisted each time. This day and age you don't always get such great customer service.
Kimberly M.
Always extremely knowledgeable, friendly and helpful.
Steve B.
Extremely helpful and informative. Will definitely return.
Russell R.
They always have what I'm looking for. Courteous staff.
Cyndi H.
ALWAYS 100% satisfied! ☺
Great place, very knowledgeable, polite staff & very helpful!
Best place to go to get your pets needs met either large or small!!!
Cathy B.
12/15/2017 - Best store to find your furry friends supplies and more
Lora D.
11/03/2015 - Words can not describe my most wonderful experience at Horse & Hound on Nov. 2nd. the staff that assisted me and made recommendations were wonderful!
Carleen N.
11/03/2016 - I love that they host our favorite bird vet two times a year! We love Dr. Scott McDonald! He is the best! Thank you!!
Bobbi C.
12/08/2016 - I've never been there and never knew it even existed, until my daughter told me about it. I went in tonight and the young man that helped me was full of knowledge. I would highly recommend going there for all of your supply needs. To the young man who helped me: my two Shih Tzu's loved the dog food.
Rachel H.
06/28/2016 - Awesome place! They have everything I need to meet ALL of my animal's needs. The staff are so knowledgeable and helpful! If they don't know something, they still find it out! I would recommend this place to everyone!
Mackenzie Y.
09/07/2017 - I buy my 85 pound pitt/boxer mix food here and it's the only food she eats. Today I went to buy her a training collar for her and the gal was very helpful!! Told me what I needed to know and made sure the collar was a right fit for my dog! Would recommend to a friend for ANY of your pets needs!
Aaron R. - Newport, MI
6/8/2014- Prices are comparable to the big box stores but the quality is much better. The staff is very knowledgeable and knows there product very well, try to find that at any store in town aside from Corral reef. Also the deals they have on some of the pet foods where you buy so many and you get 1 free is awesome!!
Nancy C.
7/19/2015- Excellent selection of pet supplies & knowledgeable service! We are so fortunate to have them in our area! From birds to horses! If you love creatures, go to Horse & Hound!
Rebecca A. - Morning Sun, IA
Valerie J.
4/20/2015- Nice people & great products for my dog.
Amber L.
10/13/2014- if you have any questions about your pets this is a wonderful place. great products and very helpful staff. we have never had anything but a wonderful experience.
Auto E. - Burlington, IA
2/27/2014- It's where I go for my dogs needs. Great Place! Real nice people.
Anna H. - Mt. Pleasant, IA
2/11/2014- Such an asset to Burlington. Great products for animals with decent pricing. They love dogs and are great to ours when we bring them in. Clean store and good product. Highly recommend.
Wendi R.
8/18/2005- Horse and Hound has a good selection of everything from birdhouses to horse tack, and everything for all animals in between. They have a program in place for those that purchase dog food, and keep track of it for you, so that after you've purchased 6 bags you get a 7th free. Their knowledgeable staff was able to help us find the perfect dog food for our "zoo" at home, which was important since we have three dogs that range from very small to giant sizes. They carry an excellent line of food for small pets and "exotic pets", and will happily special order any of it in larger sizes. With lots of collars, leashes, and furniture for your house pets, it is a great, new resource! They also have a fantastic selection of items for your horses and other outdoor animals, including beautiful saddles, every bit you can imagine, foods, salt licks, and other necessities. Horse and Hound is also one of the cleanest pet supply stores I've seen, which is always impressive! With their incredibly helpful staff and great selection, I have no complaints about them!

For all NBHA Members, stop in to receive 10% OFF store wide! Not valid with any other discounts or sales. Excludes feed.
Valid: 03/01/2019 - 01/01/2020
Offered By: Horse & Hound Country Store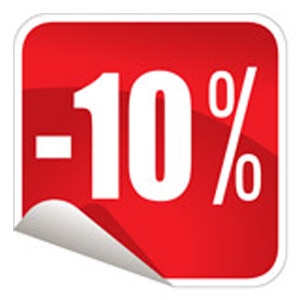 Every TUESDAY we offer 10% off treats and toys for Seniors! Anybody older than Johnny Depp qualifies (50+) Must present coupon at time of purchase. Not valid with any other discounts or sales.
Valid: 10/12/2018 - 01/01/2020
Offered By: Horse & Hound Country Store