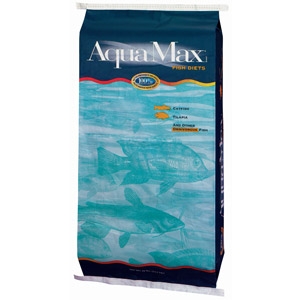 Aqua Max - Omnivorous (Blue Bag) Catfish and Tilapia are the major species for this category of diets. These two species do not require the protein levels nor the nutrient density of carnivorous fish, but do require more moderate amounts of nutrients. Omnivorous species are usually warm water animals.
Aqua Max - Carnivorous (Purple Bag) Trout, Hybrid Striped Bass, Yellow Perch, and Red Drum are major carnivorous species that are fed manufactured diets. These fish require high protein, nutrient dense diets that promote growth and maintain good health.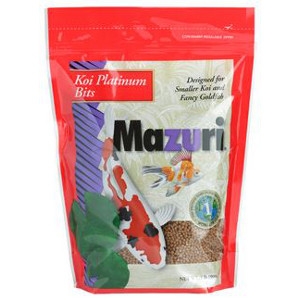 Manufacturer: Mazuri Exotic Pet Food
A floating diet designed for koi in ponds, tanks and aquariums. Mazuri Koi Platinum diets are formulated to provide complete nutrition in one product. Special ingredients have been added to provide pigmentation.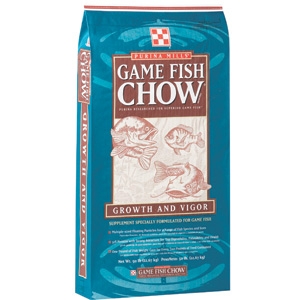 Manufacturer: Purina
SKU: game-fish-chow
Model Number: 1363
Multi-particle size floating ration for all kinds of fish. High protein with attractant.